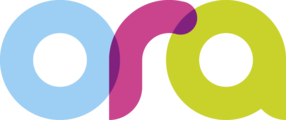 Description
Are you an Account Manager with proven experience to manage high growth clients? Do you delight customers with your ability to transform their digital marketing strategy and generate solid return?
Then read on!
Who are we
Ora is helping Kiwi businesses to fast track their growth plans and to simplify doing business. We do this through an efficient combination of our unique platform (SaaS) and professional marketing services combined with extraordinary customer service and a team of digital experts.
Ora is powered by an amazing team of clever and passionate people who want to be part of an inspiring start-up story. Working at Ora means enjoying innovative office space in the heart of Britomart and plenty of opportunities to grow. We love our dynamic and fun culture but the biggest perk of all is the chance to help build something special and to grow as we grow.
A little bit more about the role
As a Digital Account Manager, you will be on the front line on making the digital magic happen. Together with a smart and talented people from all over the globe, you will be inheriting a portfolio of smart SMB's who need your love and attention. This position will give you the opportunity to understand, educated and influence your customers to do more and make smarter decisions.
You will be involved with the following:
Fostering lasting relationships with our customers
Identifying areas of growth within your portfolio
End to end management of the customer life cycle
Analysing results and producing reports which resonate with your customers
Positioning yourself as an extension of your customers business. Be the digital ninja, agile and proactive.
Providing outstanding customer service
Keeping up to date in the latest trends and best practises in digital.
Take ownership of the professional services division
A bit more about you
You will be a self starter with an outstanding account management record. You will be able to hit the ground running at speed, managing a healthy portfolio of 80 customers who are as unique as you are. This is a place where you can grow and develop to achieve outstanding results. You will need to be hungry for success, passionate about providing a quality service and have the willingness to get stuck in.
Right you know what to do, if your keen as a bean to get started, apply now.