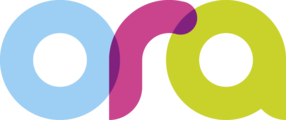 Description
SaaS lead company
Auckland central location
Agile and innovative company and culture
Do you thrive in a role which exercises your love of talking and winning business? Are you are hungry to be in a business which will reward you for your efforts with a realistic and generous commission structure? In sales, you need to have to be passionate about what you are selling- Life is too short to be selling boring outdated products like Newspapers!
Closing sales and smashing your KPI's is what you love doing - then read on!
Who are we
We are a software lead business who is carving the way in digitally lead offerings. We take pride in our ability to transform SME's understanding of what it means to grow in a digital age and better yet, we put it into action. We recognise that every business is different, but each business idea and journey starts with one thing; a dream. Our team, works hard to help our clients to define their dreams to make business success a reality.
Now is a pivotal moment to join our Auckland Team. With exciting projects already underway, 2017 is shaping up to be a stellar year. So ask yourself, what does a successful 2017 look like to you.
Our Position
As the Business Growth Manager, you are the face of our business. You are responsible for all activities which promote, grow and secure our position in the New Zealand SME community. This is not small fry, 90% of NZ businesses identify themselves as a SME, so delivering a message that resonates with the way they do business is critical.
Breakdown of the position
Driving new business opportunities and activities through research,targeted outbound calls and securing onsite business strategy meetings
Identify opportunities to educate the SME community on how to implement their digital strategy more effectively.
Conducting large number of outbound calls to qualify leads and define goals. This would be a mixture of warm network calls and cold prospect calls.
Working closely with Account and Campaign Managers to provide a quality service experience.
Using your knowledge of SEO, SEM and Digital products to comfortably close and win confidence with business owners.
We need dedicated sales professionals to take our vision to the nation. So if you are scouting for a new opportunity to hone you skills in a 'social' environment, then apply now!