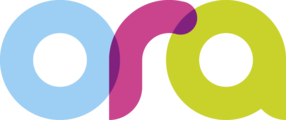 Description
Hey you, digital savvy enthusiast, we see you over there. Are you looking for an opportunity to take the digital industry by storm and elevate your career the next level? Are you aching to be working near the sea in a trendy central office? Then stop tweeting and check this out...
Here at Ora HQ, we are passionate about building a community of strong SMEs by providing the right marketing tools to promote meaningful growth and tangible results. We have positioned ourselves as the one-stop-shop for small to medium businesses for all their marketing needs. We unmask common misconceptions, provide complete transparency and shed light on what it means to grow in the digital age and help them put it into action -fast!
So if you are looking for the opportunity to elevate your career to the next level, then express your interest and outline what make you passionate. We will take it from there.
Like the rest of our staff, you will take pride in your ability to work in an agile environment which is constantly innovating to be on the pulse of our industry. You will be dynamic, people focused and hungry to make a difference and add value for our customers.
In return, you will be a part of our community of like-minded, tech-centric individuals who are passionate about growing, shaping and transforming the ways our customers engage and understand digital advertising, products, and software.