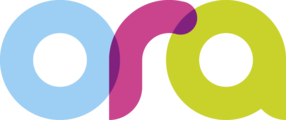 About OraHQ
Our Passion: To help people do better business.
Privately owned businesses that serve local communities are the fabric of every economy, everywhere in the world.
In New Zealand, SMEs make up 90% of all businesses. Ora lives within New Zealand's business community, and exists to uniquely solve a problem faced by every small Kiwi business: how to do more business more effectively.
We recognise that every business is different, but know that one thing is always the same; every business journey starts with a dream.
Whether they want to kick-start or kick back, Ora helps realise business' dreams.
It isn't rocket science, but it is a science. Ora is the ultimate business navigator using innovative cloud based software to deliver business insight, anytime, anywhere with anyone.
Our Promise: To never stop learning.
Ora will learn from our community, from the businesses that participate in it, from our partners and from the people that make us tick, and all that learning we will share with our customers.
By combining leading edge business technologies with live local market knowledge, we'll give our customers the best shot at every opportunity, and look after them and their business 24/7.
Careers
Ora is delivered through cloud based software, but it's powered by people. Amazing, clever, passionate people, standing on the front line, working behind the scenes and spreading the word. If you're fast moving, future thinking and fearless you should join us. Things are pretty exciting around here.
Current openings
No open jobs at this moment